"…Concept of [ #SmartTrack ] goes back at least 10 years… [ http://t.co/l75X1Fky1Q ] " — #JohnTory, atop City Hall Green Roof | #TOpoli

— HïMY SYeD (@HiMYSYeD) October 1, 2014
---
George Sawision City Council Candidate Ward 19 Trinity-Spadina
September 14, 2010
---
We at Community Green Links have plans to put a green roof over the rail right of way and allow new green space to exist in a way that is sensible in design.
Description from Community Greenlinx Flyer
On Monday August 23 2010, a Community Meeting with Metrolinx was held at St. Christopher House at 1033 King Street West. Flyers were handed out which included the following description:
It doesn't make sense to just continue to use a train to travel from the airport to Union Station anymore.

Let's do it in a better way and use the existing tracks to make a subway from Union Station to the airport.

Then we can travel and stop at convenient locations along the route to get home faster and in a more convenient way.

The cost would be minimal considering the track is already installed.

Just electrify with a "third rail" and install stations where needed, as needed.

Now that is a great idea that benefits ALL residents along the rail line.
The rail link would also allow a subway to exist at low cost.
Sometimes great ideas require 'sane people to understand them.
The TTC's current fleet of subway cars are being replaced. Instead of throwing them away, they can be used on the Green Linx above ground subway line.
---
http://t.co/HDEjOpeW this was in my platform during elections and ndp thought it was crazy greenlinx

— George Sawision ME (@GSawision) November 11, 2011
---
http://t.co/KnLrsmA3 via @globeandmail canadian can do it in new york but forget about it in toronto we are small minded indeed greenlinx

— George Sawision ME (@GSawision) November 13, 2011
---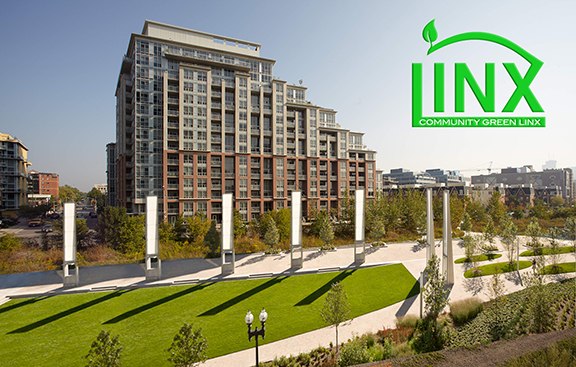 http://t.co/r3Nngp0I this is the greenlinx TM project that will cover the structure at strachan to create a park and greenspace

— George Sawision ME (@GSawision) January 21, 2012
---
@GSawision Re: Greenlinx …so, if it is a good idea, why aren't we doing something, each awesome day, to make it happen? #letsroll #toronto

— gregory alan elliott (@greg_a_elliott) February 9, 2012
---
@JaysonMcEwen I was trying to get green space over tracks called greenlinx project NDP fought me then giambrone and layton try to steal

— George Sawision ME (@GSawision) February 25, 2012
---
http://t.co/8IYFyOMZ and the greenlinx project to build a downtown subway line

— George Sawision ME (@GSawision) June 27, 2012
---
pic.twitter.com/zRjDLVQtPn looks like same old bunch will be opposing subways,greenlinx in Toronto could save transit in toronto

— George Sawision ME (@GSawision) September 18, 2013
---
From 2010 municipal election GREENLINX seems pertinent with transit debate in 2014#topoli http://t.co/CeBbI3EbPi

— George Sawision ME (@GSawision) March 25, 2014
---
yep its the greenlinx project that John Tory now promotes as his own,transit on rail lands #TOpoli pic.twitter.com/y8w5QNDarb

— George Sawision ME (@GSawision) May 31, 2014
---
Would @JohnTO2014 tell #TTCaccess crowd SmartTrack #accessibility is province's responsibility? HT @HiMYSYeD #TOpoli pic.twitter.com/8rP9nocHQC

— Jonathan Studiman (@jstudiman) September 18, 2014
---
#topoli in 2010 mun election greenlinx was my idea to use rail land to put new subway line to serve future Toronto needs,now idea stolen

— George Sawision ME (@GSawision) September 18, 2013
@GSawision Here's the Greenlinx URL: http://t.co/eOueAdzr6O #TOpoli — HïMY SYeD (@HiMYSYeD) September 18, 2013
---
@GSawision Thank you for meeting me in person re: Community GreenLinx. Your Knowledge of the Tory Campaign was particularly devastating. Thx

— HïMY SYeD (@HiMYSYeD) August 5, 2014
@HiMYSYeD congrats on running for mayor again! GOOD LUCK

— George Sawision ME (@GSawision) August 5, 2014
---
#TOpoli in 2006 when I designed the GREENLINX project details I came up with an alternative transit solution, if subway was not built

— George Sawision ME (@GSawision) September 20, 2014
@NirmalanV @johntoryTO when I created the greenlinx project in 2006 the NDP laughed,now. Tory is using it for Smartrack,NDP cry!

— George Sawision ME (@GSawision) September 20, 2014
---
@TroyGonsalves @50N97W @NoJetsTO my greenlinx plan is different from tory SMARTRACK I prefer to take subway service to YYZ, serve jane finch

— George Sawision ME (@GSawision) September 22, 2014
---
@MargaretChown @oliviachow my greenlinx would run the same as a subway,in fact it is a subway

— George Sawision ME (@GSawision) September 23, 2014
---
#TOpoli looks like Tory likes my greenlinx plan LOL Chow tries to fight him with eglinton section,

— George Sawision ME (@GSawision) September 24, 2014
---
Yonge St. Subway opened in 1950s, was financed from post-WWII #TTC Structural Operating Surplus. SmartTrack? Can't do that! |#voteTO #TOpoli

— HïMY SYeD (@HiMYSYeD) September 24, 2014
---
Strachan @Metrolinx project needs to be covered with a park pic.twitter.com/zC8PbSgwfW

— George Sawision ME (@GSawision) September 28, 2014
---
Smart Track is to Nick Kouvalis' 2014 #JohnTory Mayoral Candidacy, what Sheppard Subway was to Kouvalis' 2010 #RobFord Campaign. | #voteTO

— HïMY SYeD (@HiMYSYeD) September 4, 2014
---
Unacceptable that #Wings are stuck in traffic. Ms. Chow and Mr. Ford failed to fight gridlock. #SmartTrack will get #Toronto #BackonTrack

— John Tory (@johntoryTO) October 3, 2014
. @johntoryTO Thinks that #SmartTrack will fix every problem showing how grossly out of touch he is with basic transportation planning.

— Steve Munro (@SwanBoatSteve) October 3, 2014
. @johntoryTO Assuming Tory didn't actually write the tweet, he has some real bozo making statements on his behalf.

— Steve Munro (@SwanBoatSteve) October 3, 2014
. @johntoryTO Hidden issue in campaign is candidate's baggage and what fools occupy critical positions as "advisors" and mayoral staff.

— Steve Munro (@SwanBoatSteve) October 3, 2014
@johntoryTO I don't expect you to answer, obviously, but I wonder if privately you actually think StupidTrack is smart.

— Jeff Halperin (@JDhalperin) October 3, 2014
.@johntoryTO Maybe you should have thought of that before supporting/endorsing both Fords in 2010. #topoli

— August Murphy-King (@august_mk) October 3, 2014
---